the red wire i have my finger on is not connected to anything but it reads 24v at 2500 rpm. the other red wire reads battery voltage. 12.5.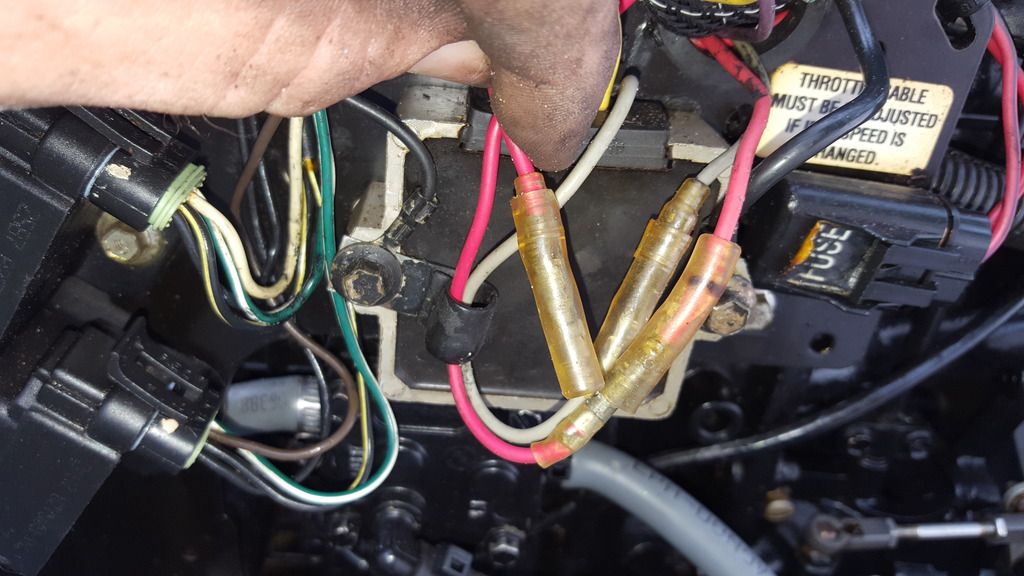 i have seen a post somewhere saying i can connect the 2 wires together. is that true? if so that should solve my charging problem of the p/o not getting the right parts? i have seen a different post saying that is a sense wire(no clue) for newer motors.
as is running the boat around between idle and 4500rpm for around 3 hours with the radio on the voltage doesnt go up/down that i can tell while driving said boat. hard to test the cluster gauge while your the one behind the wheel.
this is the number on the regulator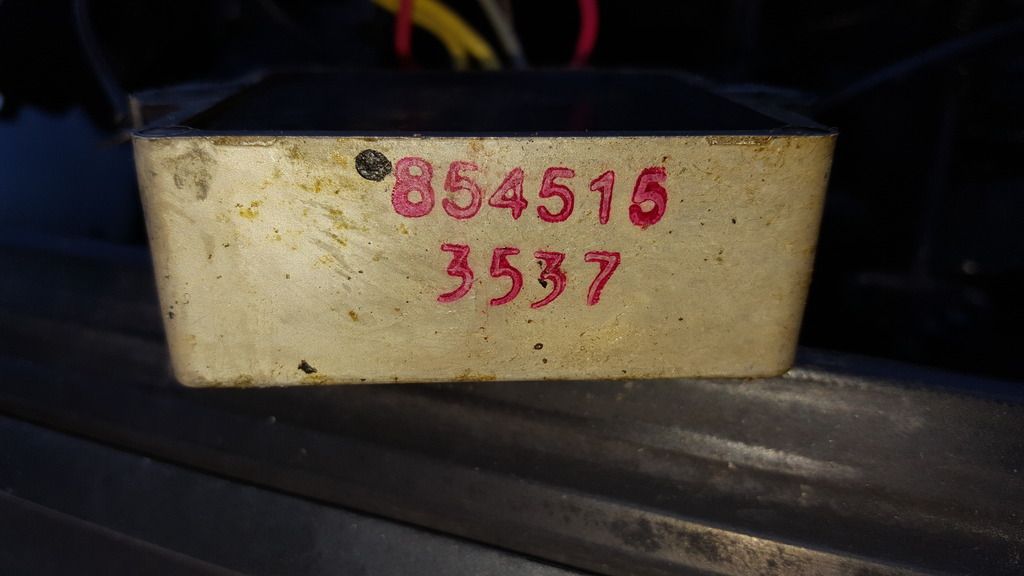 i took the starter apart to find 1 busted brush and a hole bunch of burnt plastic inside. it still works(after cleaning) but its corroded and i dont think i can get just the brush vs 50 bucks for a new one...
gonna get a new starter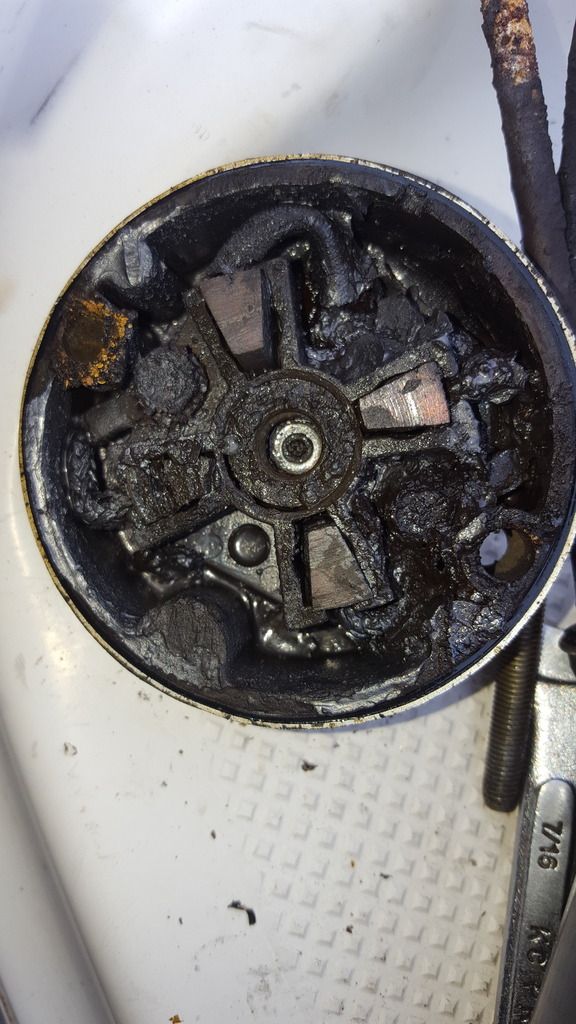 i should be ordering a new starter tomorrow depending on my paycheck after all bills. i will order a new regulator/rectifier if i have to.