sofar(owned the boat for under 48 hours)
i remounted the battery where it is sapose to go.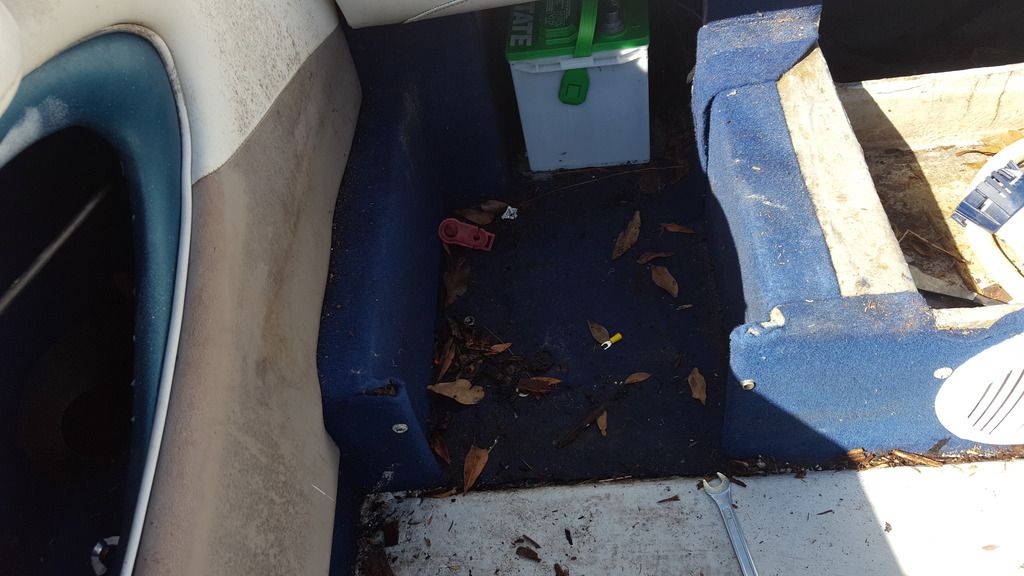 found a missing battery wire.(explains why none of the switch's did anything/radio not working)
radio and switch's work now(didnt check lights but when all switch's were on the bilge pump came on so im assuming most of the switch's work)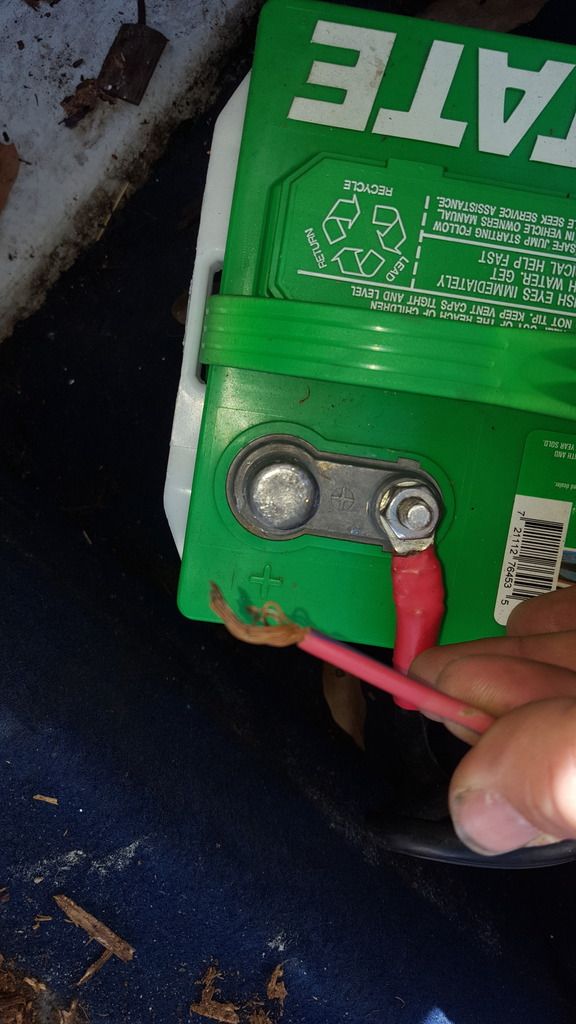 i know one switch cannot work. it only has 1 wire(at the top so its power out but no power in.) under the switch it looks like it reads accy but not positive its close to the key. did they bypass the switch and make it just key only? trying to make sure everything is in working order.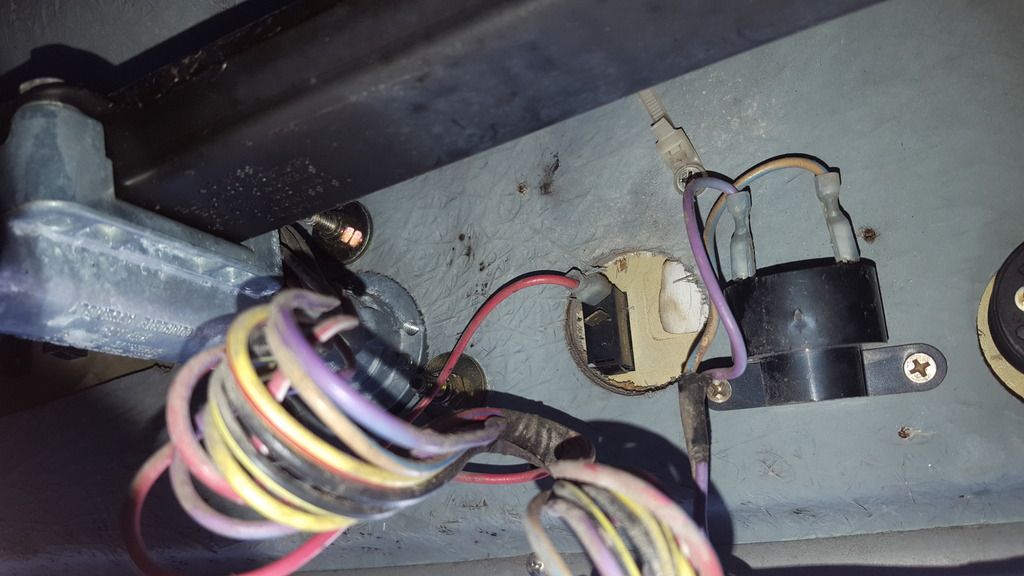 the volt meter doesnt move from 12v. gonna test it tonight when we go cruise around to see if that extra battery wire had something to do with it not going past 12v. if it doesnt change i will be testing the stat/rect and see what needs replaced.
the middle glass door doesnt close well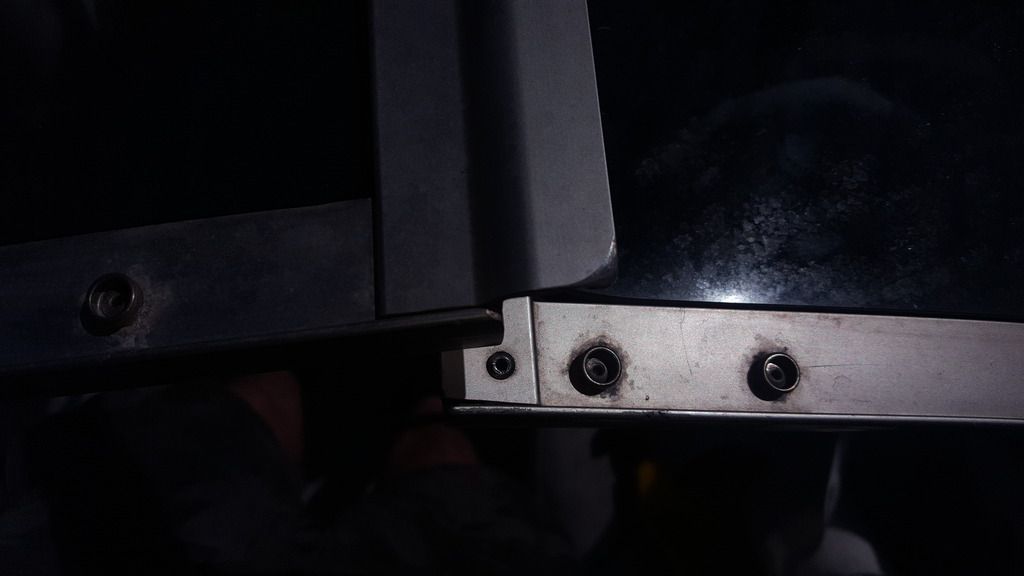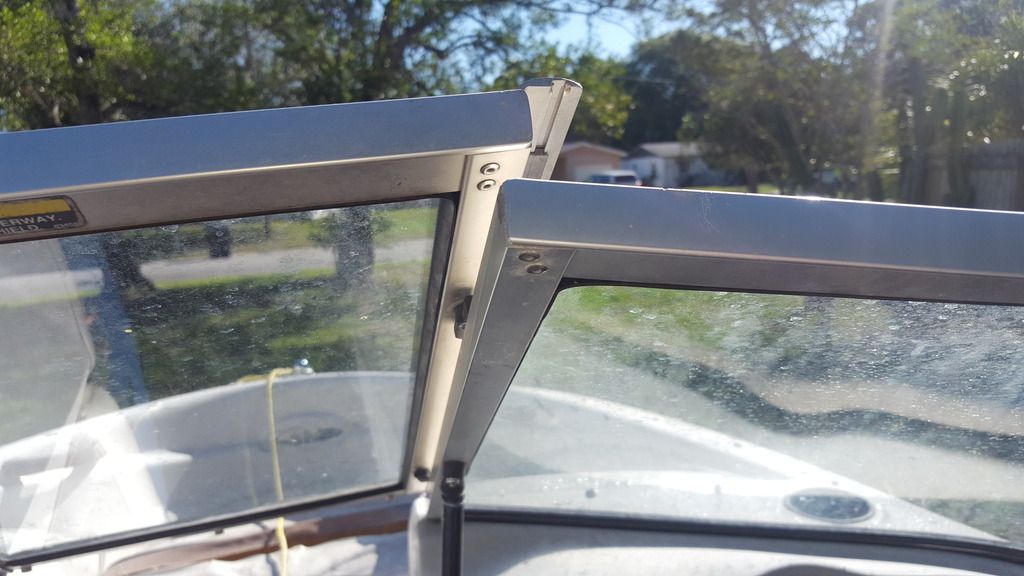 it will close but i have to lift the drivers side up some going to try to resecure the window and fix the support arm tonight when i get a helper to lift the glass off. the pass side front where the hinge is doesnt move atall but the tail of the pass side is loose and the drivers side front moves but the back is solid. so im just gonna change screws to something longer and add a new piece of deadwood or something for the screw to catch to see if that solves it.
i am going to vacuum all the leafs out tonight. working on the seats/glass/electric now.
have all the seats out to ducktape them back together for now. plan on redoing the seats with captains swivel chairs and making a fishing platform upfront and the rear bench is getting redone when i do the capt. chairs.