My turn in the overheating rodeo we've been having around here!
History: Boat was out of water recently, put on new heads due to stuck valve, corroded seats etc. Suspected failed oil cooler was replaced as well. New impeller, thermo, Circulating pump too.
Boat has been running fine at harbor speeds, but overheating at the higher rpms, seemed like classic water flow problem.
Took off the risers yesterday, found the mechanic used a restricted gasket between spacer and riser---hmmmm! Always had 4 open port gaskets before, could explain some low flow!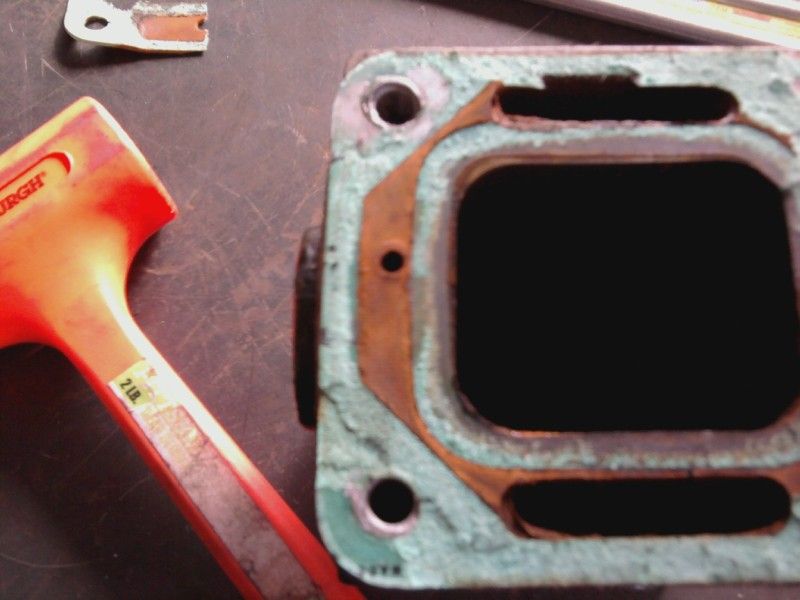 Also, obvious water breaching at gasket points into the exhaust port too---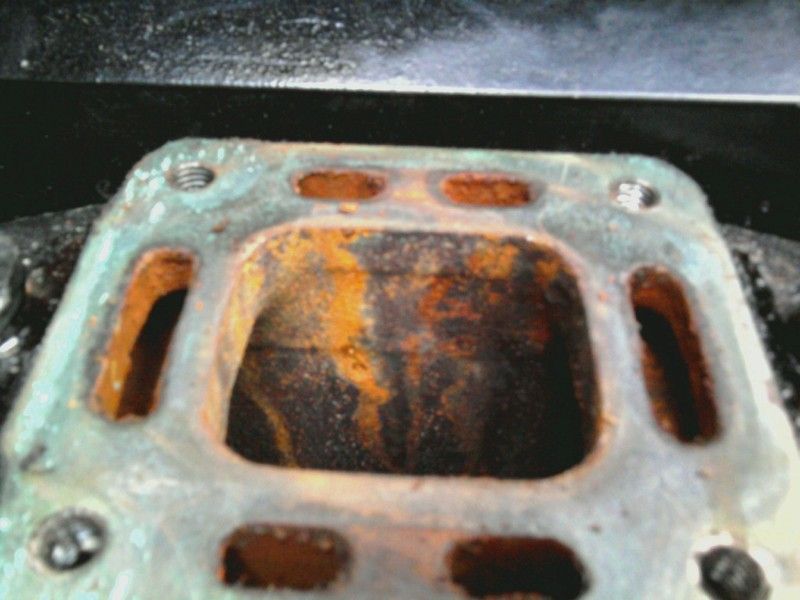 These are new risers, 9 month old manifolds, old but good condition spacers. Anyway, gonna clean up mating surfaces and reinstall with proper gaskets, hope we're running cool!
They swear by the green paper Sierra gaskets with a lot of permatex, I've used the silver thin ones in the past though. Any opinions?