IÔÇÖve never seen photos of custom carpet in the cockpit of a 32 on the forum. That could be mainly because people who fish a lot wouldnÔÇÖt want it, but we donÔÇÖt and like the feel it creates.
Doing the perimeter edges in such a detailed way does not cost extra. The cost is simply based on the square footage required (this includes the full width of the carpet roll, of course, not your template). Given this we chose to limit the length of the carpet along the centerline at 6 feet, so weÔÇÖre missing following the transom curve by a few inches, but given the wastage caused by the cabinet/ladder storage locker we saved a few dollars. It's pretty much hidden by the wooden gaff holder as well. I was going to buy an expensive tool to install the snaps and believe it worth it if you will use it much, but ended up with the basic cheap setup used with a hammer. So far, so good. Be sure to buy stainless snaps which are also available in colors I believe from Perfect-Fit. If you upgrade the carpet weight, be sure to get the snaps with the longer pins to ease installation and avoid an overly compressed look.
In hindsight I would make sure I cut the main hatch covers a ┬╝ to 3/8 inch larger than the hatch. This makes sure you never have issues with the hatch catching on the cockpit floor carpet when closing. To remove the carpet to fish, you have to remove the hatch cover handle on each. Also, the cockpit floor carpet itself is somewhat difficult to roll given the it's relative thinness in areas.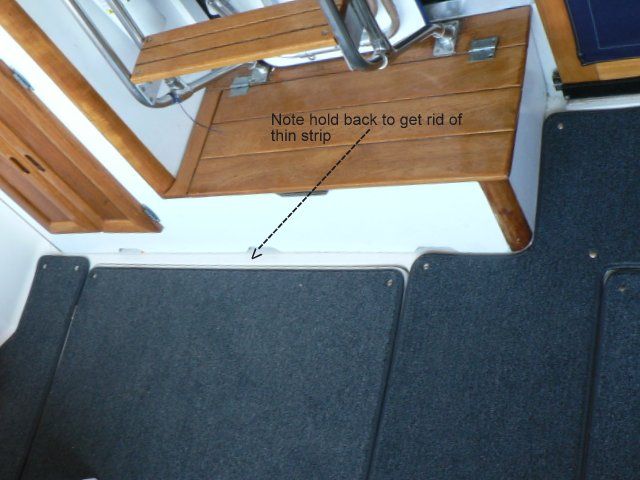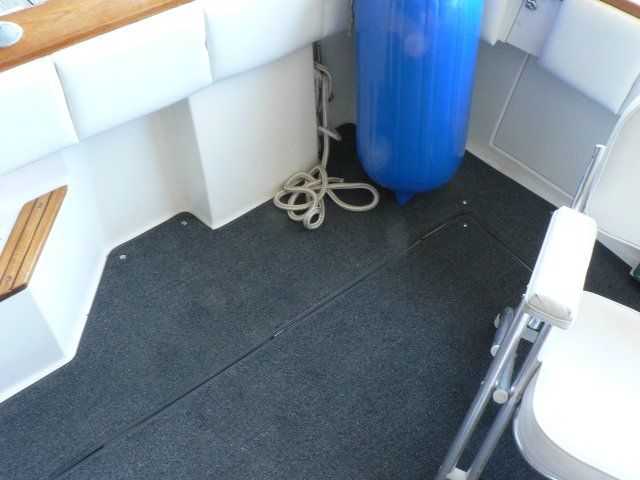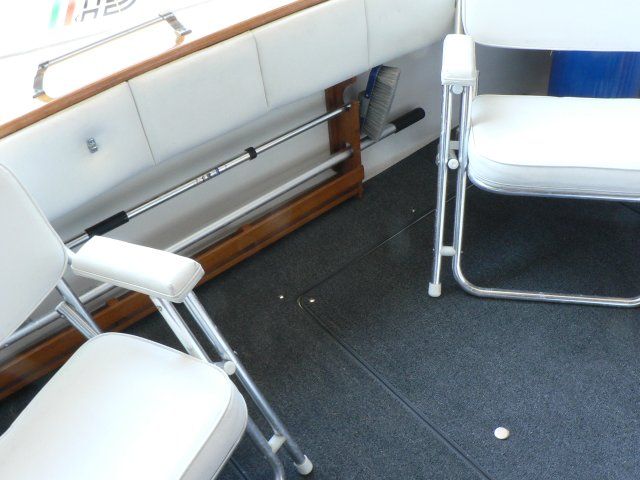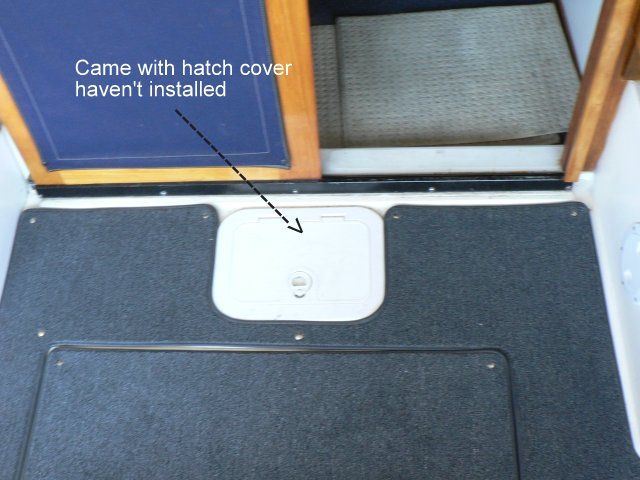 This is a one-step upgrade in carpet material and cost is in the low $500 delivered to Seattle. For what itÔÇÖs worth, Dean