Hi folks...I'm trying to think through making an electric height-adjustable table for the seating area of my
1989 3818
. Mine has the fold-out platform to turn that area into another bed, but that's a pain and there's nowhere really to stow the huge stock table while that's down.
I was thinking of possibly building a table that can lower far enough to function as the bed/lounge platform, but still be able to easily raise it to function as an actual table. Making a table top of the right shape would be a little work, but nothing too demanding even though it's an odd-ball shape.
The harder part is the base...I was thinking of perhaps using something like this...it's electric, just pull/push the lever up or down to raise or lower it: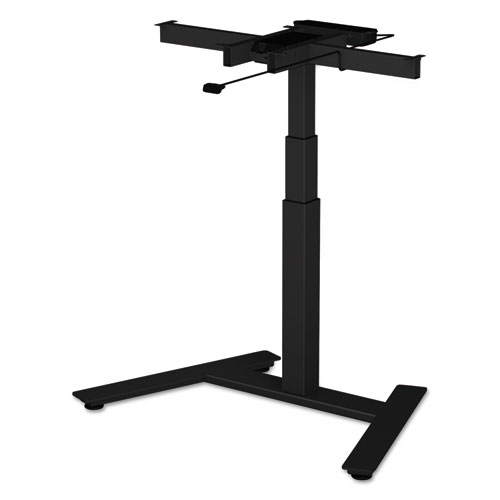 Here are the specs...lowest height is 24.5"...
does anyone know, is that low enough to align with the lip of the seats?
The lip around the seats that the tabletop/platform needs to rest on in the down position is what I'm referring to. (The boat is 2.5 hours away, so it'll be a few weeks before I can go measure it.)
http://www.webofficemart.com/Product...ALEHT1CSB.aspx
Any thoughts? If anyone has that seat lip height handy it would be quite appreciated!
Cheers,
Dave