So I had previously started a thread inquiring about replacement radar arches for our 45 here:
And this one about removing our old arch:
We ended up buying the prefab arch from Atlantic Towers. Shelley was great to work with and even put up with all of my questions. We ordered our arch with the spreader lights, LED anchor light, and hinged mounting system. I debated about the hinged mount but really, the cost is not so much and saves a lot of headaches should we ever have her shipped over land or need to go under an ultra low bridge.
It shipped quickly and arrived at our marina in a big box: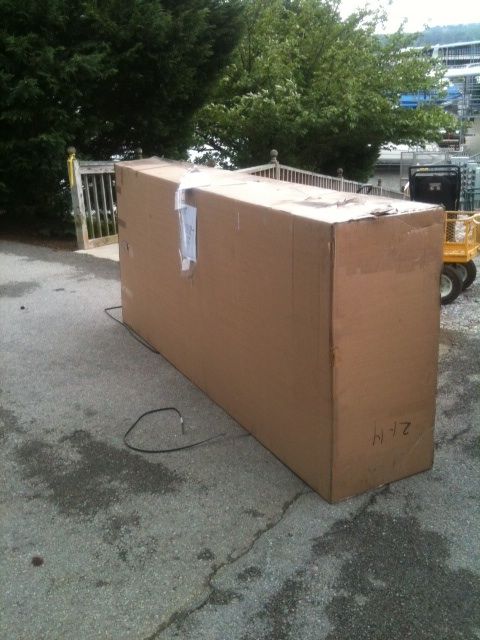 Despite it seemingly big box, it was pretty darn light...around 150 lbs total which was very manageable to put into the back of my pickup to truck over to our dock.
It is quite the process to getting everything put together. In reality it is a very streamlined and intuitive assembly that is very easy to assemble. Reality is though that we spent a good bit of time thinking through each step and going slow. Whereas an experienced crew could probably install one in a few hours, it took us longer than that for sure.
We dry fit everything together a few times to make sure everything was as we needed it before we started cutting and making the final assembly. While the arch is not heavy it is bulky and definitely at least a 2 person job. It worked great for us that we were installing it under a covered slip as we strung a line from the roof supports on each side of the slip and routed it through the top of the arch to hold it roughly in place and make adjusting things easy. In this picture you can see that the arch is dry fit together and if you look close you can see the line running down across the slip from the roof supports and holding the arch up: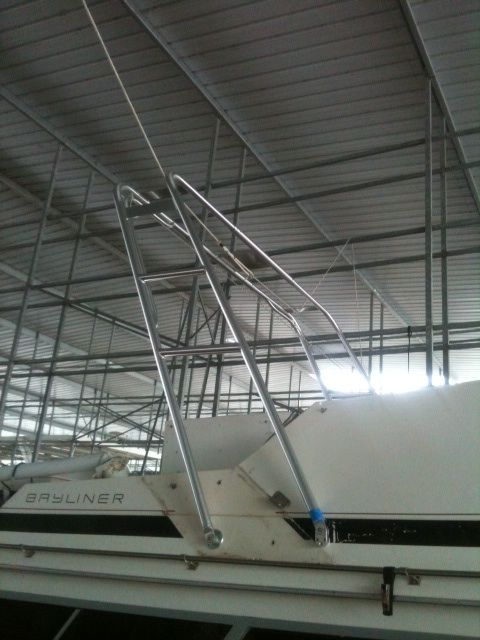 The mounting system is pretty well thought out. Here is the forward mount assembly (for the forward most tube of the arch):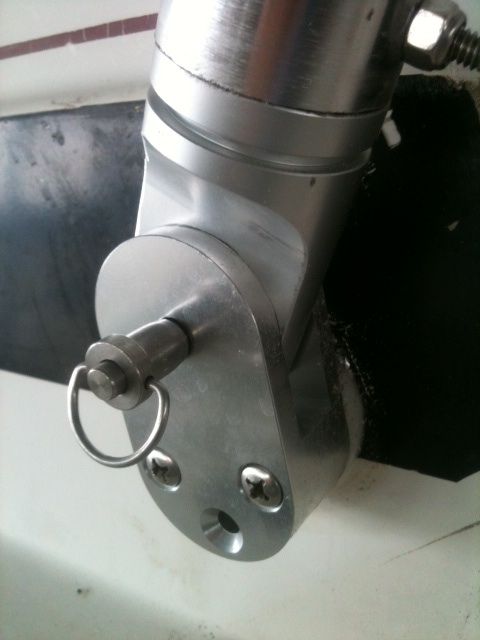 The middle pin is a quick release pin and to allow for quick and easy dropping of the arch via the rear hinge mount. Speaking of which, here is the rear mount: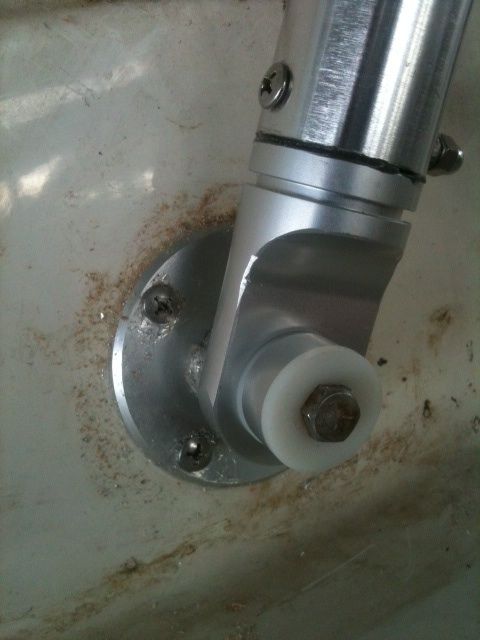 It is basically just a floating through bolt that allows it to pivot/hinge down when the forward quick release pin is taken out.
And here it is all installed: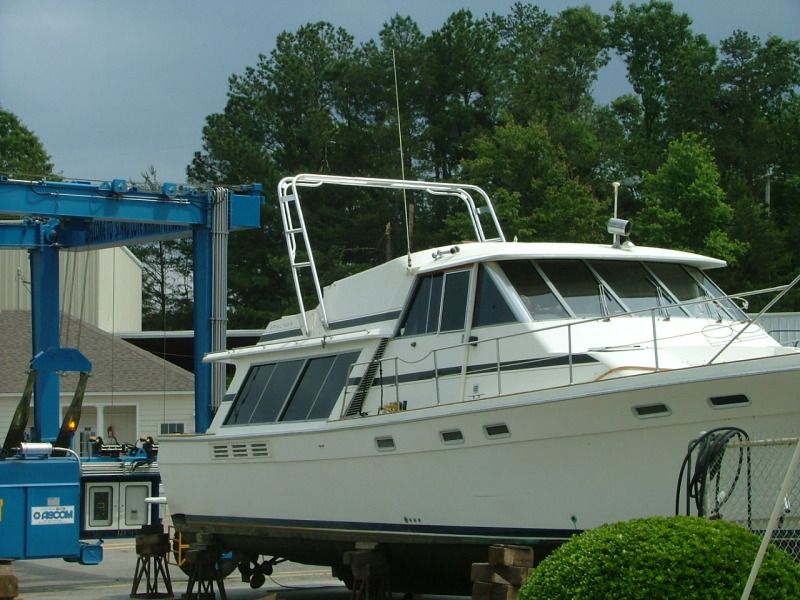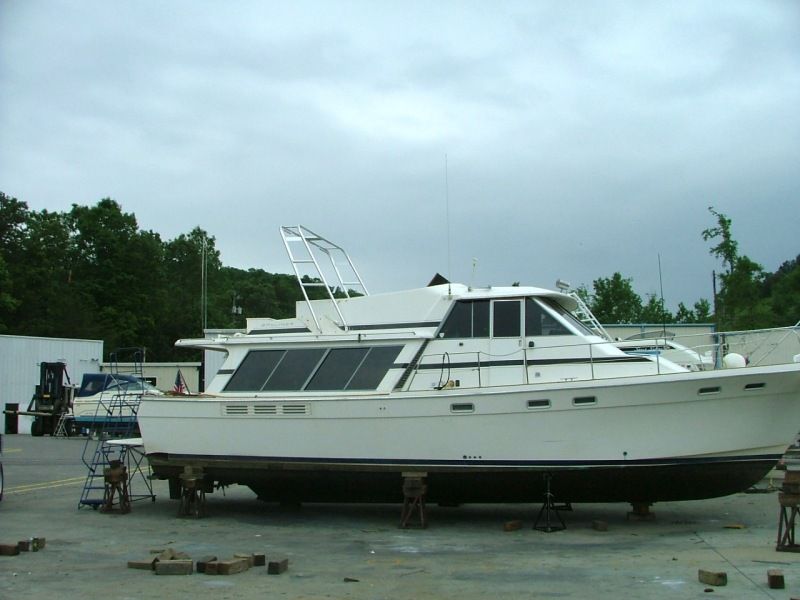 You can see that it is nowhere near as steep of an angle as the original arch. Our bridge seating was modified some time ago and sits slightly more aft than the factory arrangement (I think it is more aft). The rear arch tube is close to lining up just about perfect with the back of the bridge seating so hopefully we can tie our new bimini and eisenglass into the arch. The boat looks filthy in the close ups of he mounting assemblies as it is where the old arch was mounted so it is all dirty. We are this week getting the boat fully compounded and waxed/detailed from the waterline up to get her looking good.
While the arch is up I am still not done. I am going to run new wiring for the anchor light and spreader lights and will most likely wire up some speaker wires and obviously need to get the radar installed again. So...still some more work to do til she is done but thought I'd get the major part of the install posted here for you all as it may take me a few more weeks to finish up the rewiring due to the boat on the hard getting her fiberglass redone.
One project near done....more projects to follow!