on to this years project.
I picked up a 5.7 liter engine off the classified here locally. I got a great deal so I figured Id take a chance on it. The Guy even delivered it to me. so long story short, I needed to do a little more research before I picked up this engine. I knew it was a 1985 engine, but everything looked identical to the 5 liter it was replacing.
Getting ready to pull the existing engine from the boat. My son and I build a gantry, and I got a 1 ton chain hoist.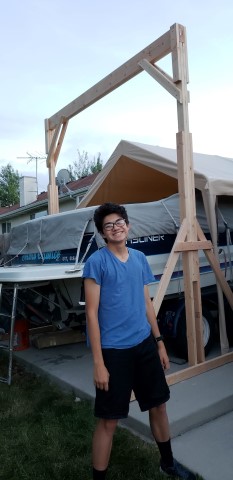 So I pulled the existing motor.....