So....I bought a boat. 300 bucks with trailer. Clean titles. Trailer lights are done for. Engine won't turn.
And its an L drive.
OK.
Starter is toast.
Replaced that. Still no turny engine.
And it makes funny noises when turned with a breaker bar.
Ruh roh
Seems to be the lower end. Engine seems OK.
Well let's take the lower off. It's only a few bolts.
Except.....it won't come off.
So....let's take off the lower gimbal/steering housing.
Ho.
Lee
Crap
Had to get creative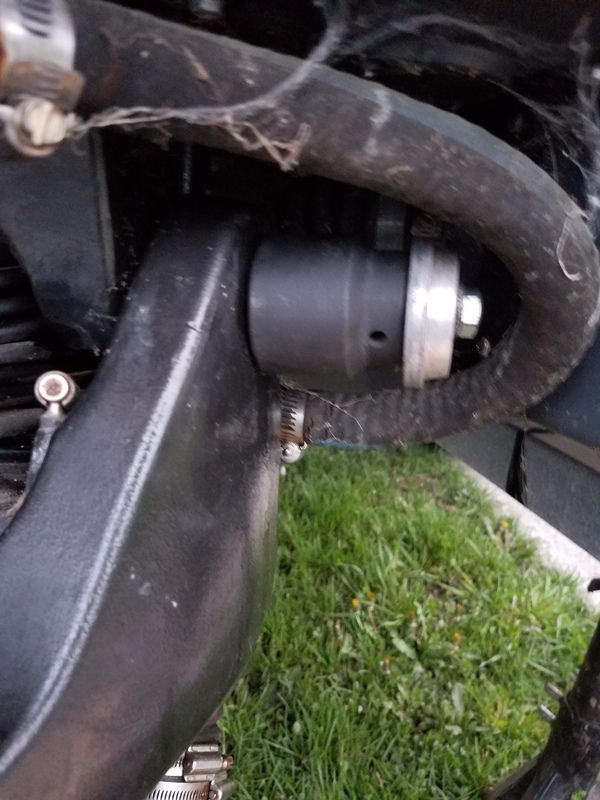 I eventually won.
And found the problem.
The driveshaft ujoints are toast, so is the support bearing.
Got a replacement, got joints in it , new bearing, got a seal that was really close, etc.
Then noticed the lower had a hole worn in the nose.
So got another stub shaft lower, from a 90 horse.
May have to change the prop. Oh well.
Replaced seals, water pump, etc.
in the mean time I got the engine mostly running.
Then stuck it all back together
Currently, I need the exhaust bellows hose, a trim motor if I can't salvage the old one, then mostly odds n ends, blower, hoses and such. Maybe some upholstery.